Online Bill Pay: Log in/Sign up
Hazardous Waste
Some items we use everyday contain potentially harmful ingredients and if not disposed of properly can have public health and environmental impacts. Peña's Disposal accepts household hazardous waste, at its Cutler facility, making it easier for you to comply with state law and regulations. For location and hours, go Find Us.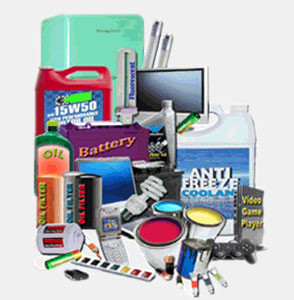 Household Hazardous Waste Includes:
Antifreeze
Car Batteries
Fluorescent Light Bulbs
Kitchen Oil, Grease & Fried Scrapings (NO Cottonseed Oil)
Latex Paint (must have legible labels)
Motor Oil
Rechargeable Batteries
Used Motor Oil Filters
Please dispose of these items properly to help protect the health and safety of our communities!
Click here for more information on Household Hazardous Waste Disposal in Tulare County.